President
Josette Jaramillo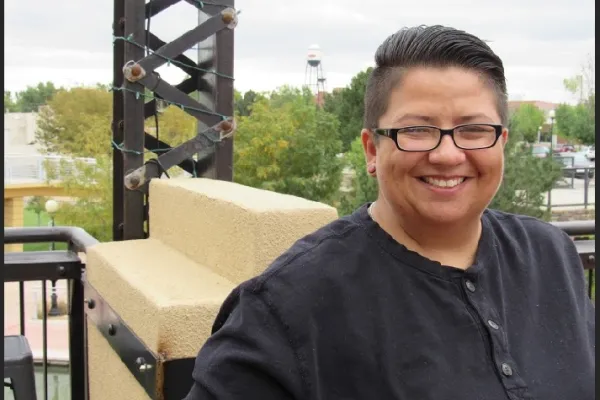 Josette Jaramillo was born and raised in the East Side of Pueblo Colorado.  She received her undergraduate degree from Colorado State University Pueblo and completed her graduate studies at Adams State College in 2007.  Josette is the granddaughter of Henry Jaramillo who was a long time member of United Steel Workers Local 2102 in Pueblo Colorado.  Her parents, Jake Jaramillo (mechanic) and Josie Simms (barber) are both self-employed with her father being retired.  
Josette began working for the Pueblo County Department of Social Services in 2005 and became a member of AFSCME Local 1335 in August.  She began her leadership journey as a canvasser for the City Council elections in 2009.  She was appointed to the elections committee and then the Executive Board for the local in that same year.  After completing one term as an executive board member she ran for President of the local.  Josette has been serving in that capacity ever since.  
In 2011 Josette ran for Vice President of Colorado Council 76 for AFSCME and was elected.  She served in that capacity for four years before running for Council President in 2015.  She continues to serve AFSCME in that capacity and was re-elected in 2017 for an additional two year term.  Josette was also elected as an Executive Vice President of the Colorado AFL-CIO in 2013 and has served that position for the past four years.   
In 2015 Josette was elected to serve Southern Colorado Labor Council as the recording secretary and political chair for the lower sixteen counties of Colorado.  Josette has certifications for training in several different subject areas ranging from Common Sense Economics (AFL-CIO National), Stewards in Action (AFSCME) to 'From Playground to Prom' (Colorado Youth Matter).    
Currently, she remains a rank-and-file member of her local and uses her vacation leave to attend Council meetings and events during the work day.  Josette has volunteered for numerous local and national elections and has personally registered thousands of voters in Colorado on her personal time.  
Josette remains committed to her community and volunteers for various organizations including Southern Colorado Equality Alliance, Pueblo Latino Chamber of Commerce, Steel City Supporters, and various other non-profits in Pueblo Colorado.